Adefovir Dipivoxil Tablets are indicated for the treatment of chronic hepatitis B in patients 12 years of age and older with evidence of active viral replication and either evidence of persistent elevations in serum aminotransferases (ALT or AST) or histologically active disease.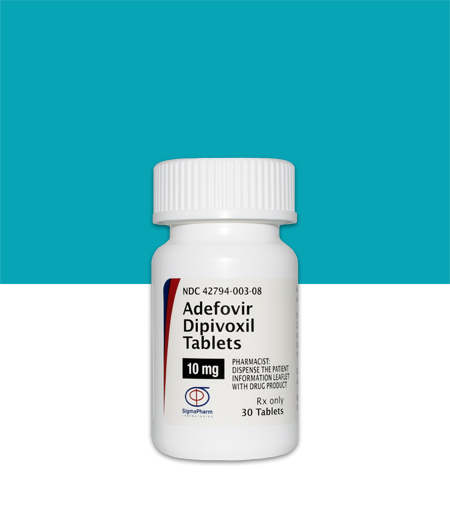 Inactive Ingredients
Copovidone, anhydrous lactose, microcrystalline cellulose, silicon dioxide, crospovidone and magnesium stearate.
*Hepsera® is a registered trademark of Gilead Sciences, Inc.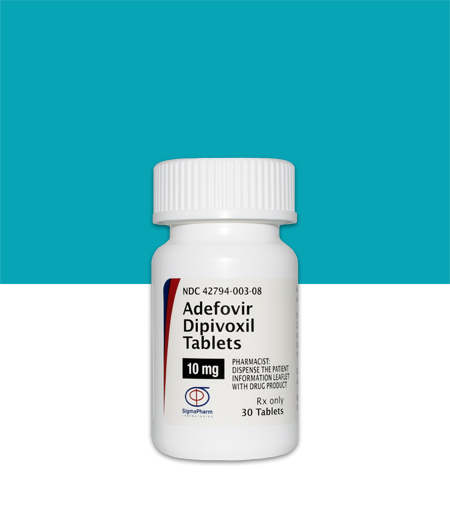 Adefovir Dipivoxil Tablets (10 mg)