Flucytosine Capsules, USP are indicated only in the treatment of serious infections caused by susceptible strains of Candida and/or Cryptococcus.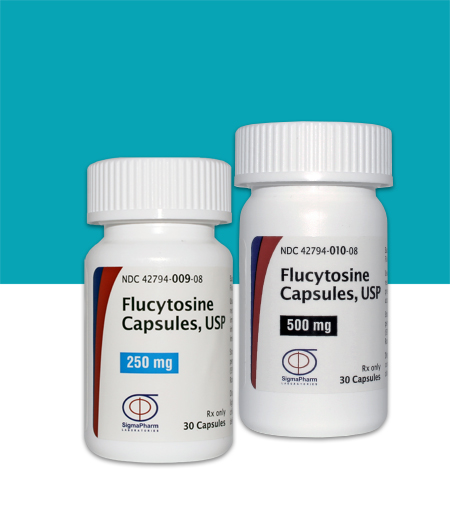 Inactive Ingredients
Capsule fill: Corn starch, lactose monohydrate and talc.
The imprinting ink for both the 250 mg and 500 mg capsules contain black iron oxide.
The 250 mg capsule shell contains FD&C Yellow No.6, FD&C Green No. 3, D&C Yellow No. 10, titanium dioxide, sodium lauryl sulfate and gelatin.
The 500 mg capsule shell contains iron oxide yellow, iron oxide black, titanium dioxide, carboxymethylcellulose, sodium lauryl sulfate and gelatin.
*Ancobon® is a registered trademark of Valeant Pharmaceuticals International, Inc.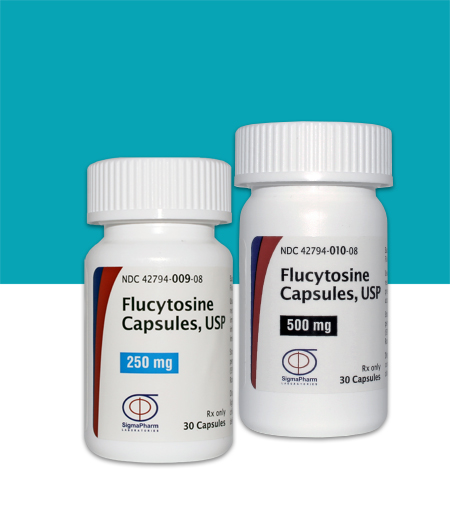 Flucytosine Capsules, USP (250 mg)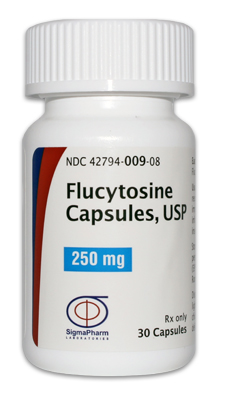 Flucytosine Capsules, USP (500 mg)