Griseofulvin Tablets, USP are indicated for the treatment of dermatophyte infections of the skin not adequately treated by topical therapy, hair and nails.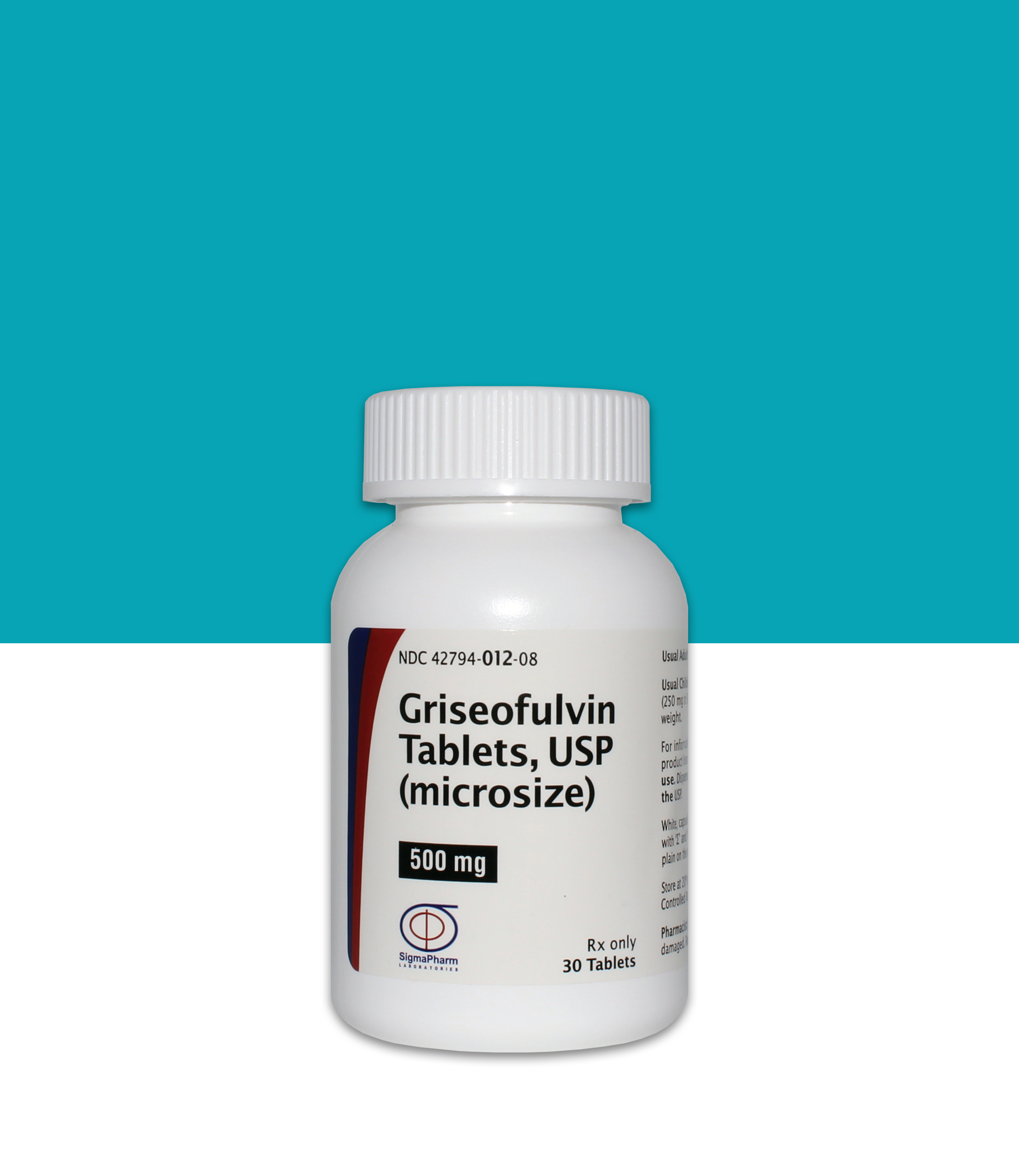 Inactive Ingredients
Corn starch, povidone, polyethylene glycol 400, polyethylene glycol 8000, lactose monohydrate, crospovidone, silicon dioxide and magnesium stearate.
*Grifulvin V® is a registered trademark of Valeant International SRL.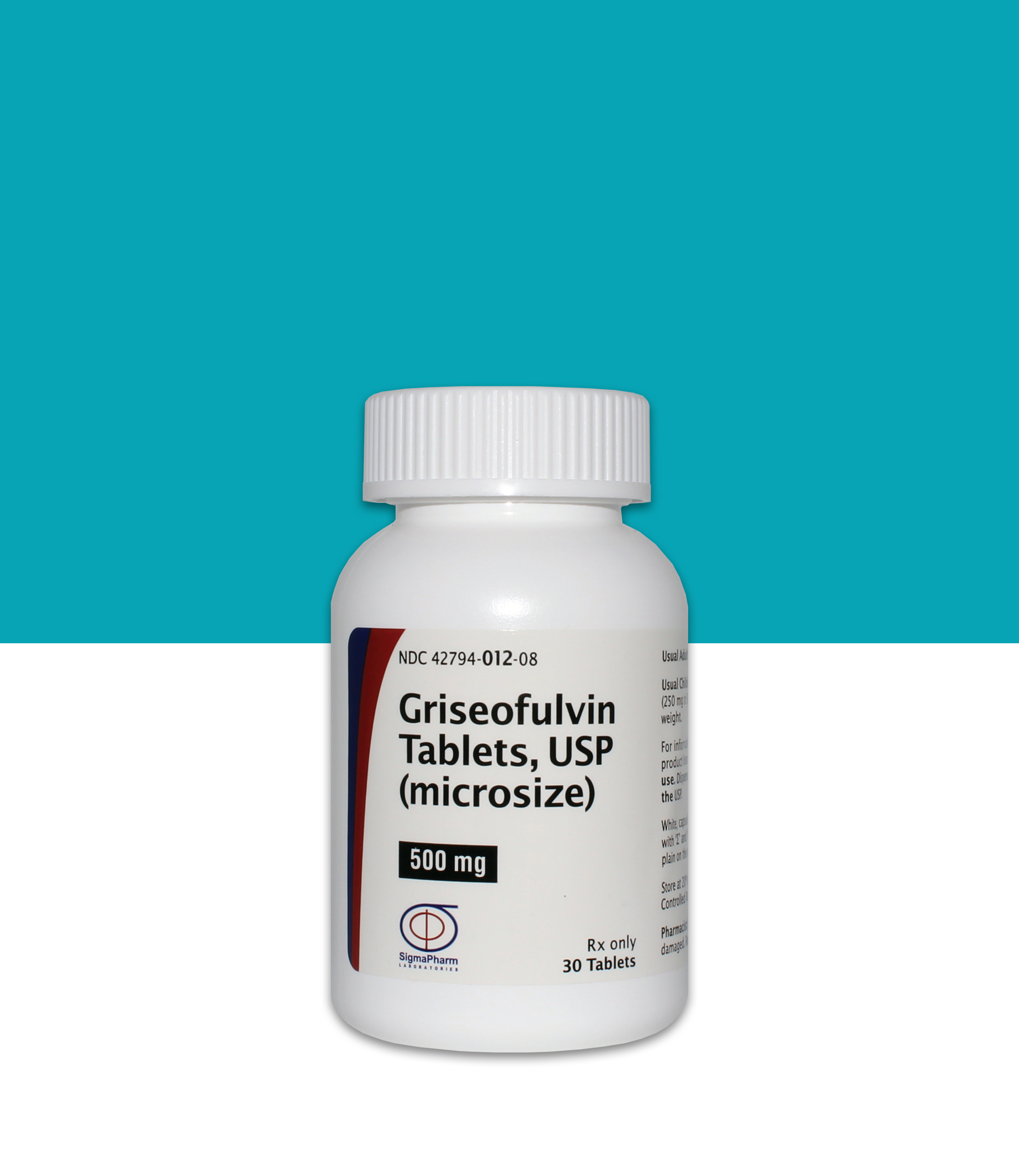 Griseofulvin Tablets, USP (microsize) (500 mg)