Protriptyline Hydrochloride Tablets, USP are indicated for the treatment of symptoms of mental depression in patients who are under close medical supervision.
Inactive Ingredients
Anhydrous lactose, crospovidone, dibasic calcium phosphate, magnesium stearate, microcrystalline cellulose, polyethylene glycol, polyvinyl alcohol, talc, titanium dioxide, FD&C Yellow#6, and the 10 mg tablets contain D & C Yellow#10.
*Vivactil® is a registered trademark of Heritage Pharma Labs, Inc.
Protriptyline Hydrochloride Tablets, USP (5 mg)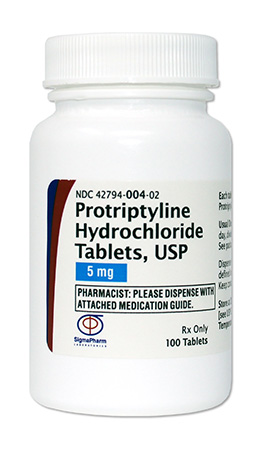 Protriptyline Hydrochloride Tablets, USP (10 mg)