Acitretin Capsules, USP are indicated for the treatment of severe psoriasis in adults.  Because of significant adverse effects associated with its use, Acitretin Capsules, USP should be prescribed only by those knowledgeable in the systemic use of retinoids.  For more information about acitretin capsules call 1-855-273-0150 or go to www.sigmapharm.com/PPET.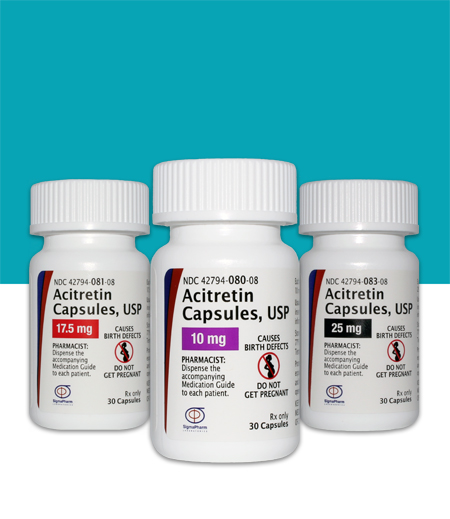 Inactive Ingredients
Microcrystalline cellulose, sodium lauryl sulfate, maltodextrin, povidone and sodium ascorbate. The 10-mg, 17.5-mg, and 25-mg gelatin capsule shells contain gelatin, iron oxide (yellow), titanium dioxide, sodium lauryl sulfate and black imprinting ink. In addition, the 17.5-mg gelatin capsule shells also contain iron oxide (red).
*Soriatane® is a registered trademark of Stiefel Laboratories, Inc.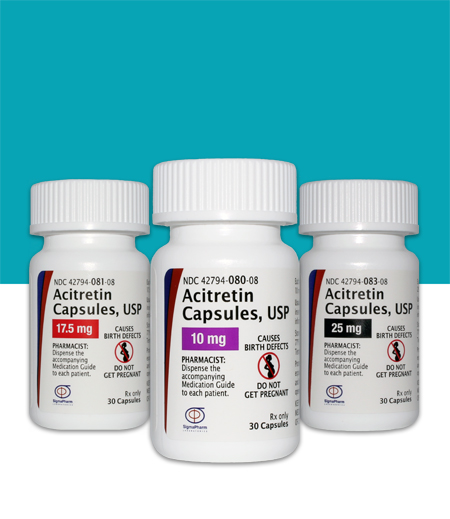 Acitretin Capsules, USP (10 mg)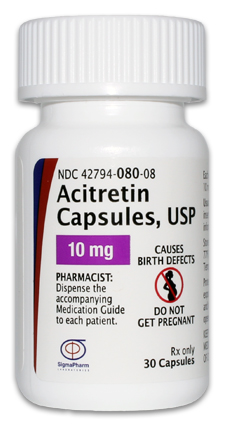 Acitretin Capsules, USP (17.5 mg)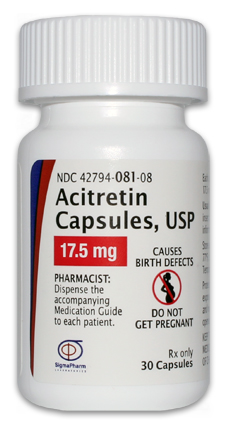 Acitretin Capsules, USP (25 mg)